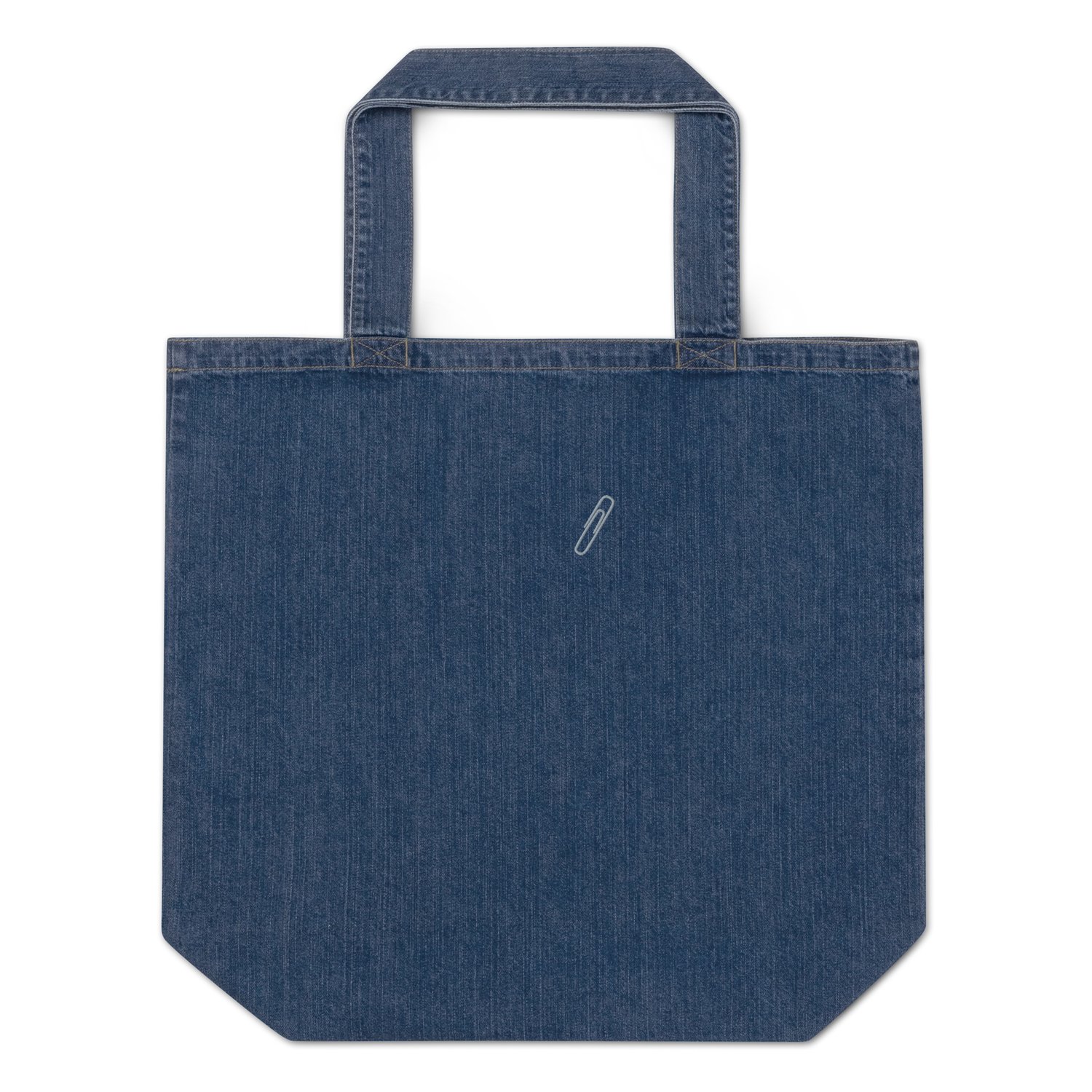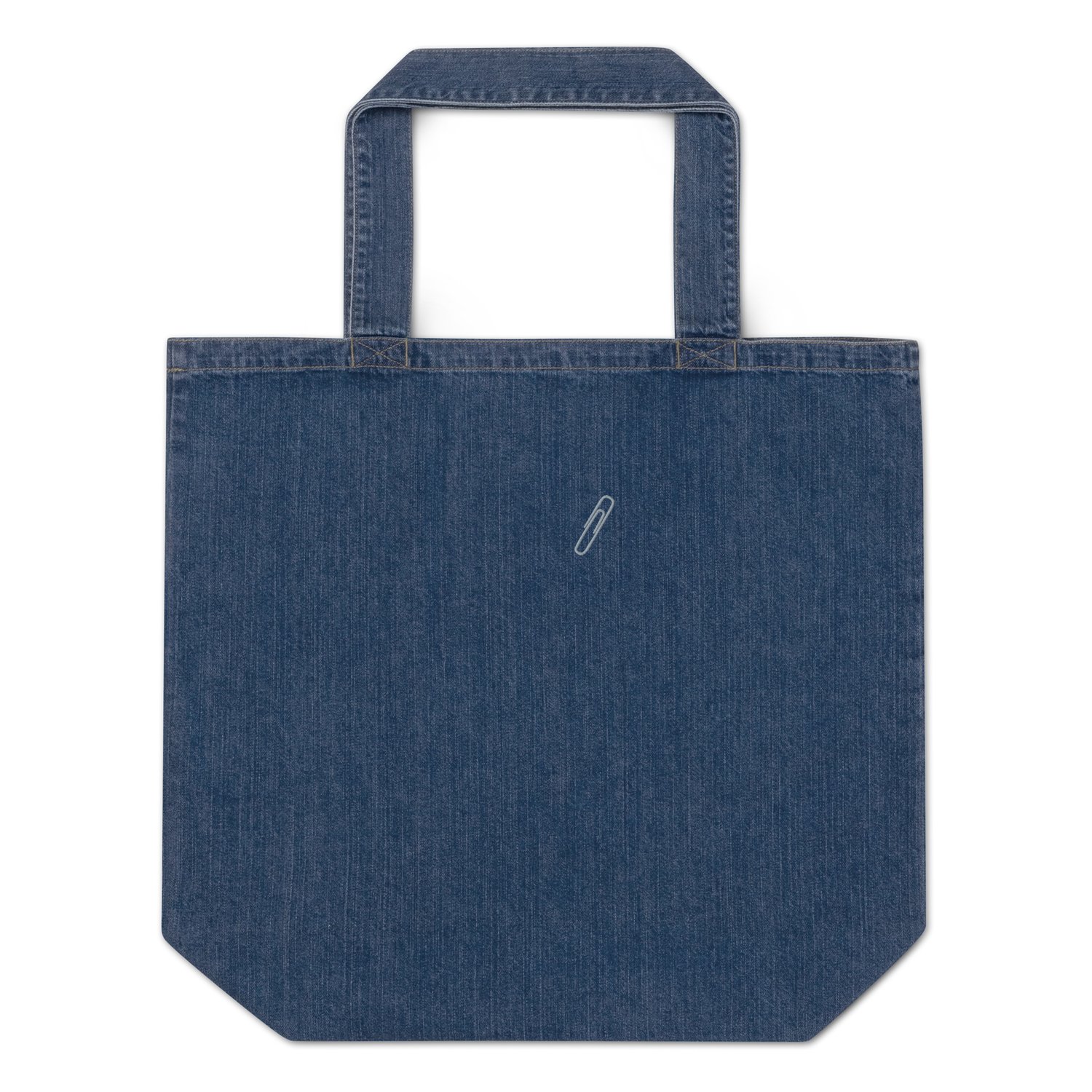 Jumbo Paper Clip Tote
$40.00 USD
Have you ever wanted to look at a tote bag on your bedroom floor and wonder out loud "Why is there a paper clip on that tote bag?" Have you ever wanted to live life as if a paper clip was just about to fall off your tote bag? Have you ever wanted someone to come up to you, uninvited, to attempt to draw attention to the paper clip that is stuck on your tote bag?
Live the dream with this optical illusion on organic cotton denim, the fabric of kings. Brings new meaning to the term "clip art"
With its 30 lbs maximum carrying weight, the spacious organic denim tote bag will easily hold your books, groceries, or even gym gear. The long handles will provide extra comfort while the inside pocket will hold and hide your smaller valuables.
• 100% organic cotton
• Fabric weight: 9.0 oz/yd² (305 g/m²)
• 19.6″ × 18.1″ ( 50 cm × 46 cm)
• Handle length 23.6″ (60 cm), width 1.5″ (4 cm)
• Maximum weight limit: 30 lbs (13.6 kg)
• Double-stitched top seam
• Cross stitching on handles for more stability
• Small inside pocket